2023 Alfa Romeo Tonale
The all-new 2023 Alfa Romeo Tonale made its official debut this month, to wide acclaim. To mark the turning point in the Alfa Romeo rich 122-year history, the reveal is dubbed La Metamorfosi: this Alfa Romeo is the first to feature a plug-in hybrid powertrain, and is the automaker's first step toward going all-electric by 2027.
The new Tonale is sure to be an instant classic in the Alfa Romeo lineup, so let's take a look at just what makes it such an anticipated SUV.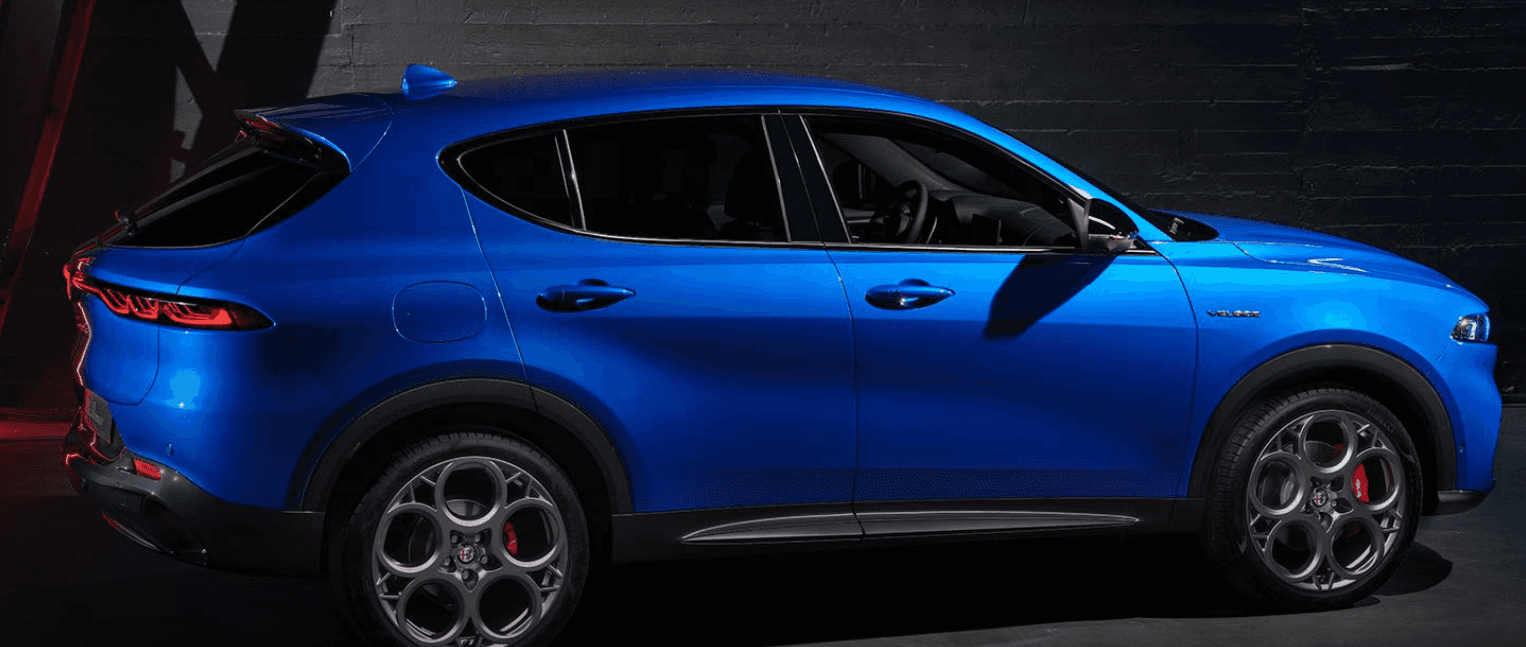 A Metamorphosis of Classic Design
The Alfa Romeo brand is known for its strong racing roots. The 2023 Tonale stays true to the brand while innovating into the twenty-first century, with plug-in hybrid (PHEV) electric vehicle technology, two powertrain options, three operating modes, and in a world exclusive, the new Alfa Romeo Tonale is equipped with NFT (non-fungible token) technology to maintain the car's value and guarantee its quality over its lifetime.
The new Tonale near Nassau County also features standard technology like the Uconnect 5 system with 10.25-inch center touchscreen and 12.3-inch driver's cluster, as well as a host of driver-assistive and passive-safety features.
Drive With Electric Power in the Alfa Romeo Tonale
As the most efficient plug-in hybrid C-SUV in its segment, the Tonale boasts an all-electric range of more than 30 miles and 272 horsepower. Providing torque to the front wheels is the advanced hybrid system with a 1.3L MultiAir turbocharged four-cylinder engine, and a high-voltage Belt Starter Generator mounted to the engine delivers torque for smooth transitions during changing driving conditions, as well as seamless starts and stops.
The Alfa Romeo Tonale PHEV offers three electrified power options to fit every driving need:
Dual power (PHEV)/Dynamic
Maxed-out performance with output from both the engine and electric motor
Natural
Automatic power management for everyday use, the natural mode delivers a balance of power that strikes a balance between performance and comfort
Advanced efficiency
For pure electric operation and the ultimate in efficiency, this mode allows the Alfa Romeo Tonale to drive for up to 30 miles of pure-electric range
Technology Built-In to Every Drive
In an industry first, Alfa Romeo is selling every new Tonale linked to a digital NFT (non-fungible token) certificate. With the customer's consent, this NFT data can record vehicle history, generating a certificate guaranteeing the vehicle's proper maintenance and improving its value over time. On the pre-owned market, the NFT certificate provides extra credibility for prospective buyers, meaning your investment will be protected into the future.
Of course, the 2023 Tonale will be a joy to drive every day as well, with the Uconnect 5 system, which is faster, more customizable, and features more premium content than ever before. Not only will you be able to customize the screen to reach your favorite media and navigation apps at the touch of the screen, you'll be able to monitor the efficiency of your plug-in hybrid system, too.
New Alfa Romeo Cars For Sale in Patchogue
While the 2023 Alfa Romeo Tonale is not yet available for customers to purchase, you're always welcome at the premier Alfa Romeo dealer on Long Island, Brown's Alfa Romeo FIAT in Patchogue! Our expert sales staff are standing by to answer any questions you might have about the Tonale or any of our other premium new or used Alfa Romeo models. Stop in and see us, give us a call, or contact us online to find out what Alfa Romeo is in store for you!